Description
Toshiba Smart Portal
A whole new world of entertainment awaits you on your Toshiba big screen TV and it's all just one click away. Choose from Toshiba's huge range of music, video, TV and social media apps. With NetflixⓇ and YouTube™, you will find plenty of 4K content. And, with Opera TV, you can discover even more entertainment variety.
USB Recording
Sometimes once just isn't enough when it comes to watching your favourite programmes and movies. With this USB recording feature, you can watch and record your all-time favourite TV content.
Video on Demand
Don't miss out on any global video hits and YouTube™ sensations. There is no end of things to watch with local and worldwide video applications.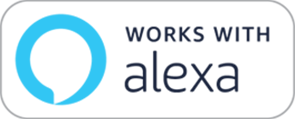 Works with Alexa
Talk to Alexa via an Amazon Echo or Echo Dot and control your Toshiba Smart TV with nothing but the sound of your voice.

Amazon Dash Replenishment
With Amazon Dash Replenishment, Toshiba Smart TVs track usage and automatically order their own replacement remote control batteries, so you never run out.

Netflix®
Discover the Netflix® button on your remote control to jump from one adventure to another.

Eco Friendly Mode
A contribution from us to help reduce your carbon footprint. Achieve thirty per cent more energy efficiency with Eco Mode.

Secure Smart TV
Proving how seriously we take your right to privacy, we have become the first TV brand to be certified and approved as secure by the Bavarian State Government.

Social TV
Get social! Check and update your social media accounts while you watch TV…

Dolby Audio™
Experience the kind of audio that you would normally expect to hear in a movie theatre. Enjoy authentic-sounding dialogue and hear more of the on-screen action thanks to Dolby Audio™.

Screen Share
Share your most precious memories. Display photos from your smartphone or tablet on your big screen Toshiba TV.

USB Cloning
Save your favourite channels, sound and image settings onto a USB, so that they can be transferred quickly onto your new Toshiba TV.

HDMI™ CEC
Control all your HD devices and TV from one single remote control thanks to HDMI™ CEC technology.